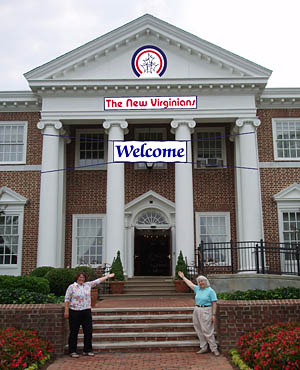 The reunion is only THREE DAYS away! Please read these important notes from the Reunion Committee:
Leslie & Tom (updated 7/24) · Kit · Stan
NEW! Final schedule of events!
Area Restaurants Map | Area Hotels Map
And to help get your ready for this event,
we've gathered some "memories" for you to enjoy!
---
Need Login Help?
USERNAME: Last name of our fearless leader
PASSWORD: Last name of our musical genius
NO CAPS. Still don't know?
Contact us at reunion@newvirginians.org
and we will email you the passwords
questions? comments? email reunion@newvirginians.org