Cost for the reunion: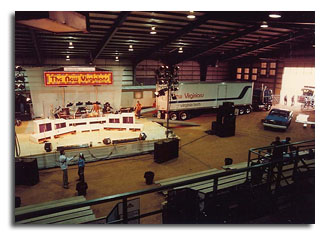 $150 for members .
$125 for non-members . (spouse, children, etc.)
There's a lot behind the scenes! Your registration includes:
Enjoyment and use of the facilities and grounds at Virginia Center Crossings (A Four Star Resort!),
Use of all meeting spaces, stage, etc., for rehearsal and the concert,
Gathering space for Friday night meet and greet
Support for the website development and maintenance costs
Costs to initiate and maintain the database of members
Costs to mail invitations and registrations
Printing and signage
The banquet dinner on Saturday night.
Use of the ballroom after dinner and the concert for informal mingling and/or karaoke
Whatever fun stuff we may have funds for as we progress! This part is really dependant on us getting above the minimum needed to cover the ballroom for Saturday's events.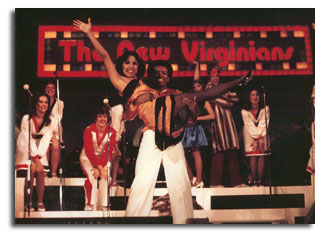 We have negotiated an incredible group room rate of only $109. The Resort is holding 50 rooms at that rate. When they are gone, rates may be higher, rooms may or may not be available and may be at their much higher standard cost. Rooms are going fast! Don't miss this opportunity to relax at a fantastic FOUR STAR resort with a ton of your friends! And if the resort sells out, click here for other area hotels.
You must make your room arrangements directly with the Conference Center. It is your responsibility to reserve your room.
All meals other than the banquet are on your own. The Conference Center has a full-service restaurant (with an outstanding Sunday Brunch) and separate bar, or you may wish to visit any of the numerous sit-down or fast food restaurants within about five minutes of the Center. (See Area Restaurants Map)
Visit the Conference Center website http://www.virginiacrossingsresort.com for a look at the facilities.
questions? comments? email reunion@newvirginians.org